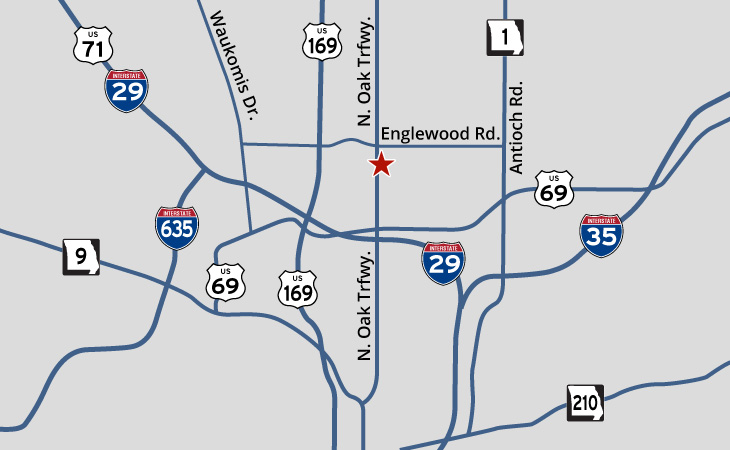 Midwest Medical Specialists Provides for a Full Array of Dermatological and Otolaryngological Needs in Kansas City
At Midwest Medical Specialists, we understand how closely tied your health is to happiness and wellbeing. We provide specialized otolaryngological and dermatological treatments required to help you live your best life. The otolaryngologists, dermatologists and audiologists in our Kansas City office work closely with you to determine the best treatment options for the results you want.
Services Offered by Midwest Medical Specialists
Audiology

-- Our audiology department in Kansas City diagnoses and treats hearing loss and balance issues. We use the latest technology for diagnostics and provide state-of-the-art solutions you need to restore balance and hearing. Our team offers counseling for patients who may struggle to adjust.

Neurotoxin Treatments

– Neurotoxin treatments are effective for eliminating wrinkles and fine lines for younger-looking skin. Treatment options include Botox, Xeomin and Jeuveau.

Dermatology

-- Our dermatology service in Kansas City diagnoses, prevents, and treats various skin conditions. Whether you need surgical, cosmetic, or other dermatology services, you can count on our team to provide you with the quality care and accurate diagnosis you need to ensure healthy skin.

Diamond Glow

-- The Diamond Glow procedure is a facial treatment that effectively removes the dead surface layer of skin on your face using microdermabrasion. The next step is applying hydro dermabrasion techniques using a diamond tip to exfoliate the skin, leaving you healthy, glowing skin.

Ear, Nose, and Throat (ENT)

-- Our ear, nose, and throat specialists provide you with the care you need to diagnose and treat many conditions relating to these areas. We can help with nasal problems, ear disorders, hearing loss, tonsillectomies, thyroid disorders, sleep apnea, etc.

Facials

-- Facials aren't just for cosmetic purposes. We offer various facials designed to rejuvenate your skin and restore it to a healthier condition. Talk to our team about the facial types available and the benefits of each one to help you choose the best one for your needs.

Fillers

-- Wrinkles and other signs of aging can be a thing of the past with dermal fillers. We use several dermatological fillers to help you achieve the more youthful look you want in our Kansas City office. We can also use certain fillers to treat other skin conditions.

Hearing Aids

– Are you looking for hearing aids in the Kansas City area? Our audiology team will test your hearing and determine the best type of hearing aid to help you hear more clearly. We use the latest technology to ensure you get reliable hearing aids that provide the assistance you need to improve your quality of life.

Mohs Micrographic Surgery

-- We use Mohs micrographic surgery to remove areas of skin affected by skin cancer. This effective treatment eliminates the risk of spreading by removing both the surface and subsurface cancerous areas. Our team strives to keep as much of your healthy skin intact for minimal impact overall.

Med Spa

-- We proudly offer various med spa treatments to help you achieve healthier skin while improving your overall look. Our team can suggest the most appropriate treatments to help you achieve your goals for healthier, younger-looking skin.

Photodynamic Therapy (PDT)

-- If you have skin cancer, photodynamic therapy can be an effective treatment. This two-stage treatment effectively targets cancerous cells with a combination of light energy and photosensitizer medication. It's also a practical option for acne, psoriasis, and age-related skin problems.

Skin Cancer

-- Early detection is the key to complete recovery from skin cancer. Our team uses the latest technology to diagnose your skin cancer, identify it as early as possible, isolate it, and provide the treatment you need to prevent its spread.

Skin Renewal

-- Skin renewal can provide you with the healthy, younger-looking skin you want with non-invasive treatment options. Our aesthetician's goal is to create a personalized skincare plan just for you, helping you take better care of your skin and maintain a more youthful appearance.

Sinusitis

– If you are suffering from persistent facial swelling or tenderness caused by inflamed sinuses, our ENT's can provide relief and discover the root cause.

Tinnitus

– Don't suffer silently with unexplained ringing, buzzing, or other noise in one or both ears. A variety of treatments are available for those that suffer from tinnitus. Our team works to create a treatment plan for you from the array of treatment options available that are best for your health and lifestyle.