Colleen Reisz, MD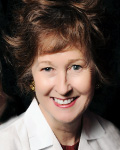 Colleen M. Reisz, MD, has been providing dermatology care to her patients since 1994. Dr. Reisz served as past president of the Kansas City Dermatology Society and the Kansas State Dermatology Society. Dr. Reisz has been a member of the Society for Pediatric Dermatology since 1994.
Education
American Board of Dermatology
University of Kansas, Lawrence, Kansas
Internship/Residency:
Internship – University of Missouri-Kansas City, Internal Medicine
Residency – University of Kansas, Kansas City, Kansas
Clinical Interests:
Dr. Reisz completed medical school and residency training at the University of Kansas. She is board certified. Her research interests include all forms of hair loss including alopecia areata, androgenetic alopecia, frontal fibrosing alopecia and telogen effluvium. She is also interested in medical issues related to polypharmacy, in neurosteroid changes at puberty, diseases of the lower legs, acne, autoimmune and allergic diseases of the skin.
Publications and Specialty Interests:
Dr. Reisz's poster presentations and publications specifically discuss alopecia areata. She focuses on drug stratification and polypharmacy in individuals on multiple medications.
Publications and Posters

Reisz, CM. "Recognizing off target drug effects at the gut and brain" Neurosci Commun 2016; 2: e1315. doi: 10.14800/nc.1315

Read the latest Case report published November 2015 – "Control of the rove beetle in rapidly deployed Ebola treatment units (ETUs) is necessary for worker safety"
Reisz, CM, Kollipara, R. "Recognizing off-target drug effects in the gut and brain: revisiting isotretinoin and depression"

Clinical & Experimental Dermatology

Accepted for publication 2015.
Reisz, CM, Chakraborty R. "Lichen sclerosus and data science: using age, site and gender specific disease to define correlation and causality"

Research Journal of Women's Health

April 2015

Reisz, CM, Shah V. "Frontal Fibrosing Alopecia: Xenobiotic pressure on aromatase at midlife. Poster presentation American Academy of Dermatology" March 2015

Reisz, CM, Fletcher A. "Pyoderma Gangrenosum: the hazards of polypharmacy in the setting of diminished clearance" Poster presentation American Academy of Dermatology. August 2014

Reisz, CM. "Reinstitution of Immune Privilege in Alopecia Areata: norethindrone and metformin"

International Journal of Immunology

2013
Kollipara R, Aurora C, Reisz CM. "The Emerging phenotype of autoimmune and allergic diseases in the skin: annular lesions that lateralize"

Journal of Allergy

2012

Reisz CM, Rao H. "Applying Fetal Origins to Young Adults with Acne" Poster presentation American Academy of Dermatology. 2012

Read Dr. Reisz's recent article on Polypharmacy
Office