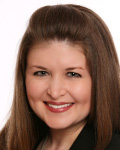 Leila grew up all over the world, as her father served in the United States Air Force. This experience instilled in her a love of people from all different cultures. She started her medical career at the age of 17 when she was trained to be a surgical assistant at her father's oral surgery practice in Kentucky. She then went on to obtain her bachelor's degree through Brigham Young University and was on the Dean's List for several semesters for maintaining a 4.0 average. She then completed her Masters of Science in Physician Assistant Studies through Southern Illinois University at Carbondale, IL. In September of 2022, she completed her Doctor of Medical Science degree.
Leila has been working as an otolaryngology physician assistant for the past 12 years. She maintains her certification through annual CME courses and often shares what she has learned when mentoring physician assistant students.
She also has 5 years of medical and cosmetic dermatology/aesthetics experience. This unique skill set has given her the ability to take a comprehensive approach to aesthetics which she is passionate about. She specializes in tailoring treatment plans to give her patients optimal natural-looking results through combining medical-grade skincare with injectable treatments. Annually, she attends the UK's Premiere Medical Aesthetics Conference, where she is trained by international aesthetic experts, enabling her to bring the most up to date aesthetic techniques to her patients.
She also loves participating in medical mission trips. Her favorite so far was to the Maasai Mara region of Kenya where she and 14 other participants provided medical care to over 1000 patients in just a few days!
NOTE: A physician assistant is a health care professional trained in an intensive education program. PAs are licensed by the state or credentialed by a federal employer to practice medicine with the supervision of a physician. As part of their comprehensive responsibilities, PAs perform physical exams, diagnose conditions and illnesses, develop and carry out treatment plans, order and interpret lab tests, suture, assist in surgery, provide patient education, counsel on preventive health care and can prescribe medications in virtually all states. Supervising physicians work closely with their PAs to determine which patients and conditions they want them to treat. Close consultation between the physician, PA and patient is utilized for unusual or hard-to-manage patients. To remain nationally certified, PAs must complete 100 hours of continuing medical education every 2 years and must pass a national recertification examination every 6 years.